ABOUT RAJANILAI ASTROLOGY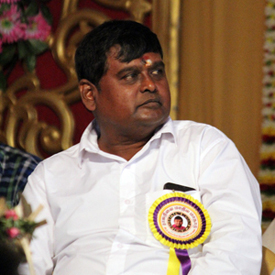 Rajanilai Astrology is an art that no one completely knows yet. Rajanilai Astrology was the outcome of 20 years of intensive research. Generally, Numerology is what everyone predicts with numbers from 0 to 9. Rajanilai Astrology uses 0 to 99 which are 100 numbers. The segregation of 100 numbers that make more accurate rather than predicting within 10 numbers.
In common Numerology predictions are done using the date of birth, the month of birth, and the year of birth. All the numbers are collectively used to predict fate and for life just the birth date is used. In Rajanilai Astrology, this can be further distinguished.
Rajanilai Astrology goes in depth using the 100 numbers from 0 to 99. The predictions are not only done using the date, month and the year of birth but various other forms of measurements are also used to predict exactly the future of one person. The research and guidance of Rajanilai Astrology has helped many to prosper in a short span of time.
The special features of Rajanilai Astrology are:
You can predict the future by one's birth date, month and year !!
You can predict the future by the person's vehicle number !!
You can predict the future of a person by his house's main entrance measurements !!
You can predict the future by the Bill desk at one's place of business !!
Mr.A.RAJASEKAR, the RAJANILAI ASTROLOGY GURU
The Rajanilai Astrology is a luck by measurements, which I formulated in a 20-year study. Some 25 years back my father named my shop. I did very good business and have lived a very happy and popular life. Some time later in a situation the Shop name changed. Here everything changed. My total life became miserable. I faced huge lose in the business. I had to leave out of my place and went working for others.
The situation forced me to think a lot. After doing some studies in numerology I saw little success. I continued doing my research further. Then I decided to start my own business again. At this time I named my new shop with one of the success number which I have researched and found out. I became success again. The research interest gained more inside me. I continued my research nonstop for about 15 years. Then I formulated Rajanilai Astrology out of my these many years of research.
The next 5 years I gave suggestions to friends. They also achieved their aims and got success. Then with the success formula, I wanted to spread this Art and decided to take classes to all those interested. The first class was held on 16-02-2019. In the past 1 year (from 16-02-2019 to 16-02-2020) more than 300 persons attended the classes. Out of these those who have qualified in the assessment only are listed in this website.